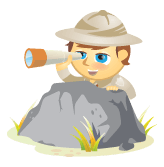 Washington Redskins fans are some of the most devoted when it comes to supporting their team, donning full Native American headdresses, painted faces and hog noses.
These loyal fans now have an arguably easier way of showing their support—and connecting with each other—through Foursquare.
In a pilot for the 2010 football season, the NFL team rolled out Foursquare as a way to reward fans for attending home games or rallies during out-of-town games.
The results beat expectations. By December, Redskins fans had logged more than 20,000 check-ins at the home stadium FedExField and tens of thousands more at venues across the D.C. metro area.