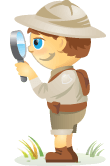 Are you wondering how consumers are using social media?
Would you like some insights to help your business better understand people's social habits?
In this article, I examine a report published by Edison Research focused on people's latest social habits.
These findings provide useful insights about consumer behavior and how your business can respond.
Here are 9 of the most interesting findings from the study.
#1: Almost 58 million Americans Use Social Sites Daily
A social habit is the tendency to use social media sites several times a day. By mid-2012, the number of Americans with the social habit had risen to 22% (approximately 58 million people) from 18% in 2011.