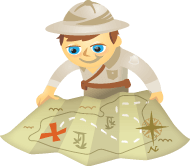 Wondering how to get people excited about your book? Do you want people actively sharing your book with their friends?
In this article I'll reveal some of the social media techniques I used to get thousands of people excited enough about my new book Launch: How to Quickly Propel Your Business Beyond the Competition that they shared it with friends and peers.
By the way, you don't need to have a book to benefit from these tactics.
Why Social Media for Books?
Back in the old days, book promotion heavily relied on the traditional press. I remember the challenge of promoting my first book (Writing White Papers) back in 2006. I had to work with journals and print magazines—and their long editorial cycles. I also needed to speak at physical events and perform many other time-consuming tasks.