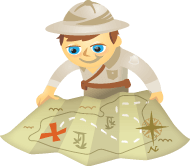 Are you leveraging your community to bring attention to your brand?
Have you asked your customers and fans to contribute pictures and images to your social platforms?
If you're not involving your community in creating and sharing visual content, you're missing out on massive organic reach and engagement.
In this article I'll show you how brands are empowering their fans to create and share visual content about them in really cool ways.
Why Ask Fans to Create Visual Content?
If you want organic sharing and big traffic, you need stunning and remarkable images that stand out in social feeds. But that doesn't mean you have to rely on brand-generated visual content.
There's been a shift in who creates visual content (and how). Mobile platforms have made it easier for consumers to create and share images on the go.