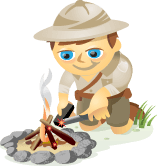 Google and Yahoo transformed how we find information. But now social media is creating real-time content that requires special search engines.
As online publishing platforms and social networks have exploded in popularity, there is a new need to aggregate and search the dynamic "real-time" web.
New platforms hold much promise for marketers who want to understand trends and customer problems in real time. In this article I review three of the top real-time search engines (in no particular order), and each has a unique profile that fits certain use cases particularly well.