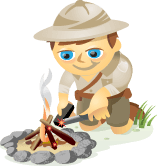 Consumer behaviors are changing, and mobile technologies are among the predominant influences affecting the shift.
More than 50% of all local web searches take place with mobile devices.
That spells opportunity for businesses that have a mobile marketing strategy.
Does your business have a mobile strategy?
Why QR codes/MS tags?
Success with mobile marketing starts with understanding your customers and then implementing an appropriate strategy. Although some marketers are known to embrace new technologies without first considering their full impact on the consumer.
This has proved to be true with QR codes.  Notwithstanding the buzz surrounding QR codes' ineffective applications have chilled some of the enthusiasm for their use as mobile marketing triggers. To help solve this problem, technology giant Microsoft, creators of the MS tag technology that competes with QR, has stepped forward.