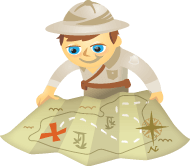 Do you use LinkedIn to market yourself?
Want to make it easier for people to find you in Internet searches?
With a few tweaks, you can improve the chances of the right people finding your LinkedIn public profile.
In this article you'll discover how to create visibility for your LinkedIn public profile.
What Is Your Public Profile?
Your LinkedIn profile has two components: the profile that LinkedIn users can see, and the public profile anyone can see with a simple Internet search for your area of expertise, even if they're not a LinkedIn user.
Listen now: Play in new window | Download
Subscribe: Android | Google Podcasts | RSS