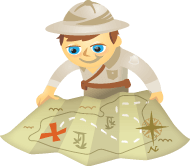 Are you planning to run a social media contest (like this one)?
Today it's possible for anyone to achieve success engaging consumers online, thanks to the growing popularity and relative ease of execution of social media promotions.
The fact that anyone can run a promotion doesn't mean that everyone should, and it certainly doesn't mean that a promotion guarantees social media success. However, if executed as part of a comprehensive social media strategy, social media contests can produce tremendous results no matter how large or small your business.
So if you're thinking of running a contest or sweepstakes, here are some key considerations.