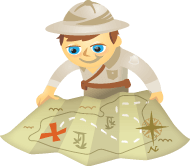 Do you use Pinterest in your social media strategy?
Want a way to give extra exposure to certain pins?
Now you can do just that with promoted pins, Pinterest's answer to advertising.
In this article I'll explain what promoted pins are, and share tips on how, when and why to use them.
What Are Promoted Pins?
Ever since the site launched, people have been anxiously anticipating the launch of some form of Pinterest advertising. The Pinterest promoted pins feature was announced last spring. It's now in beta and only available to certain business account holders in the United States.
A promoted pin is a paid ad on Pinterest. You can target certain locations, demographics and devices and reach customers who are searching for or have shown an interest in what you offer.