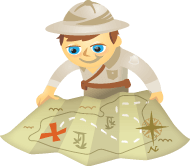 Are you using Facebook ads to drive traffic to your website?
Did you know that when people share your website content on Facebook, you can turn that shared content into a Facebook ad?
You can do that with Domain Sponsored Stories.
Domain Sponsored Stories are inexpensive and easy to run, and you don't need a Facebook Page to start a campaign.
In this blog post, you'll learn what Domain Sponsored Stories are and how you can create your own today.
What Are Domain Sponsored Stories?
A domain is a website that you control.
A Sponsored Story is a Facebook ad that promotes the action performed by a Page or user's friend, follower or fan.
A Domain Sponsored Story, then, is a Facebook ad that will promote a Facebook user's interaction with a website that is under your control.
What Do Domain Sponsored Stories Look Like?
As you can see, the only difference between this Domain Sponsored Story and a typical post is the "Sponsored" tag at the end.