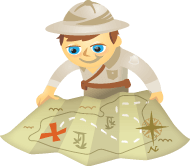 Want to build a blog that benefits you and your business?
Do you need help managing your blog?
Whether you're starting a new business blog or looking to revive an old one, there's a lot to do.
You may even feel overwhelmed by all that's involved. But don't worry.
In this article you'll find numerous resources and practical advice to help you through each stage of the blogging process.
Why Write a Business Blog?
A business blog helps you cement your position as an expert by giving you a platform to provide exceptional content (news, tips, trends) for your clients, potential clients and partners.
"A business blog is important because it is the optimal choice for your content marketing hub. In today's content-driven world, while you may view yourself as a marketer, you're really a publisher. You have to provide relevant content for your prospects, customers and the public, who spend over 10 hours a day consuming media."—Joe Pulizzi, Content Marketing Institute
Here are 10 things you can do, along with a variety of resources you can use, to create and promote a successful business blog.