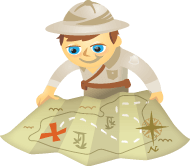 Are you looking for creative ideas to help launch your next product (or company)?
Want some actionable tips to employ social media in your next launch?
If so, keep reading as I explore nine ways we used social media to help launch a new project.
You're sure to find unusual tactics that will help you with your next launch.
Why Social Media for a Launch?
Social media has changed everything when it comes to marketing.
Now, instead of spending a ton of money hoping to get in front of the "press," you are the media.  Social media allows you to connect with people and encourage engagement with very little money and only a nominal effort.