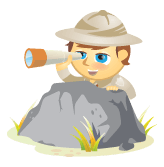 "You can use any social media channel for B2B," said Erica Ayotte, social media marketing manager at Constant Contact.
"Anyone who says you can't is not being creative enough."
She should know. Her team has grown their Pinterest following to over 18,000 in less than two years.
How does a company that is not retail and not inherently visual use Pinterest to reach a B2B target audience?
The keys are to expand your idea of what your brand is, think visually and have a curating mindset. Here's how Constant Contact appeals to their small-business market on Pinterest.