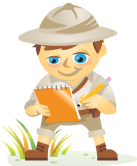 I recently interviewed Seth Godin, author of the new book Poke the Box. Seth has written more than a dozen other books, many of them focused on marketing. Some of his notable books include Permission Marketing, Linchpin and Tribes.
During this interview, you'll learn about his latest book, his views on the state of the publishing industry and about his new venture The Domino Project.
Mike: Let's start with Poke the Box. What exactly does "poke the box" mean?
Seth: If you're a computer programmer and you want to figure out how something works, the way you do it is not by reading a manual or following a map. You do it by trying something, seeing what happens, learning from it and then trying something else. That's how we figured out how the world worked when we were 5 years old, and it's the way we figure out how to do something new in a changing world.