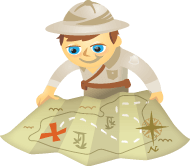 Are you using Pinterest to market your business?
Running contests on Pinterest is a great way to expose your brand to a large audience, attract new followers and engage with your existing follower base.
In this article, I'll showcase nine businesses running successful Pinterest contests.
Why Pinterest Contests?
Here is why you should run a contest on Pinterest:
Using Pinterest contests, your brand can engage with consumers in a personal and cost-effective way.
Contests can also help you collect customer information, preferences and feedback. This valuable data can then be put into action to enhance your offerings and acquire more customers.