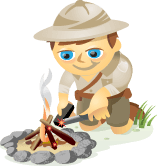 Are you seeing the results you want from your Twitter activities?
There are over 1,000,000 different apps for Twitter and a new one is added every second.
This means it is often quite easy to get confused finding those that actually add real value to your day-to-day tweeting.
I took a look at some of the latest and most promising Twitter tools to get you tweeting like a pro.
So, if you think it is time to up your game with some new tools, keep reading.
Here are 5 tools to help you power up your Twitter marketing efforts.
#1: Twylah—Make Your Tweets Live Longer
One of the tools that can make a huge difference to your impact on Twitter is Twylah. Their tagline is "Make Your Tweets Shine" and that is exactly what it does.