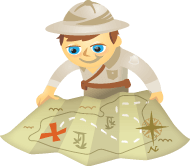 Are you looking for fun ways to get your Facebook fans engaged?
Wondering how other pages are developing their posts to increase likes, shares and comments?
In this article I'll show you eight examples of how to create Facebook posts that drive more engagement on your Facebook page.
#1: Solve Problems With Photos
Posts with a simple image and a caption that shows fans the solution to a problem or a way to improve their daily lives receive marked engagement.
Whole Foods uses this post tactic to encourage fan discussions about product-related solutions to common problems.