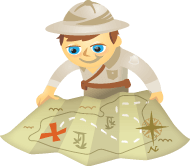 Do you run or help promote a local business?
Interested in taking advantage of the latest gaming craze?
Pokémon Go is close to topping the number of daily users on Twitter and average time spent on the Facebook app. That's why it's time for your business to capitalize on it.
In this article, you'll discover how you can boost your business's social media engagement with Pokémon Go.