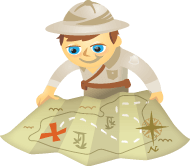 Do you want to create your own business podcast?
Do you have the passion and drive to make it happen, but you're just not sure where to start?
Keep reading for 4 tips to set you down the path of podcasting success.
Why Podcasting?
Podcasting is a unique tool that allows you to deliver relevant, on-demand and targeted content to a massive, worldwide audience.
What's special about podcasting beyond its reach is that, unlike any other social platform, it allows you to connect with your audience on a personal, one-on-one level during a time when they are looking for hands-free, audio-only content.