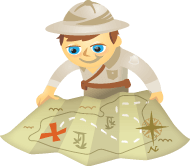 Are you thinking of becoming a podcaster? Are you curious about what it takes to become successful? If you answered yes, this article is for you.
Podcasting is like any other content medium. To both provide value and keep your audience returning, it's best that you have a plan that maximizes your potential.
The most important feedback I can give potential (or current) podcasters is that you should take the medium seriously, possibly more seriously than you treat your blog. We'll talk about why that is throughout this piece, but for now, I ask that you consider podcasting not as a way to get cheap traffic, but as a professional media outlet.