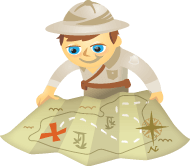 Do you use Pinterest to promote your business?
Have you heard of Pinterest place pins?
Whether you have a storefront, products or a travel aspect to your business, consider exploring the geographic elements of Pinterest
In this article, you'll learn six ways you can use Pinterest place pins boards to promote your business or products.