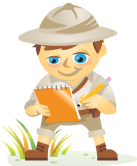 Imagine your ideal clients.
Now think about what kind of pictures or visual images they would enjoy.
If you can create (or curate) visually compelling content, then Pinterest could be a great social platform for you.
When used the right way, Pinterest can drive massive traffic to your website, build loyal communities around your brand and convert fans into buyers.
Beyond the Pin
In February 2012, Pinterest bypassed Twitter in terms of referral traffic. But that's not all.
A survey from PriceGrabber indicated that 21% of Pinterest users purchased something they saw on a pinboard! Suddenly the sound of ringing cash registers could be heard by marketers around the world.
Unlike Facebook where images of products are annoying or intrusive, Pinterest offers a beautiful and exciting new interface (much like a mall) where users actually expect and look forward to shopping!
In her new book, Pinfluence: The Complete Guide to Marketing Your Business with Pinterest, Beth Hayden gives business owners a lesson in visual marketing techniques that are bound to attract new customers and generate more revenue for their brands.
Here's what you should know about the book.