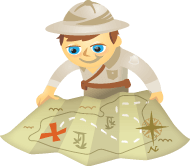 Are you looking for some creative ways to use Pinterest?
Would you like to make stronger connections with your customers?
Although many brands run creative contests on Pinterest, here are some new ways to engage audiences and build your presence.
Take a look at what these 3 brands are doing to get inspiration for using Pinterest creatively for your business.
#1: Run a Campaign to Give Back
One of the most interesting things I've seen on Pinterest was Sony Electronics' Pin It to Give It campaign.
Sony Electronics used their Pinterest brand page to curate an array of Sony Electronics products that were pinned to the Pin It to Give It board. Every time someone repinned from the board, Sony Electronics donated a dollar to The Michael Phelps Foundation. The campaign ran from November 27 through December 31, 2012 and raised more than $12,500.