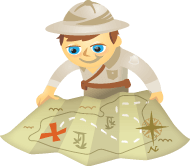 Is your business on Pinterest?
Or are you still unsure how to use Pinterest to effectively promote your products or company?
In November, Pinterest launched business pages with their new terms of service. This update lets you use Pinterest commercially.
You can promote your products, generate sales and leads and use it for other commercial purposes without any worries.
But first, you may want to convert your personal profile into a business account (or if you don't have a personal account, just start fresh with one for business).
Here are some tips on how you can take advantage of this update and use Pinterest commercially to promote your business.