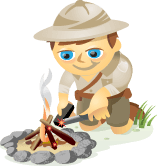 Are you looking for powerful tools to manage your social media efforts?
How do you keep up with blog post comments, responses to LinkedIn status updates and Twitter interactions?
Social relationship management is about managing these relationships. And you need the right tools to help.
In this article, I'll show you 3 new social media tools to help manage your online relationships and grow your presence on social media platforms.
#1: Engagio—Manage All of Your Online Conversations in One Place
Engagio is an inbox for conversations on the web. It tracks your conversations, your friends' conversations and you can even track any conversations you're interested in through the search feature!
With Engagio, you have the functionality to manage, support and encourage conversations.