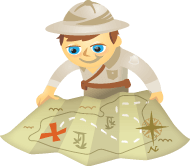 Is Twitter working for your business?
Are you looking to grow a larger and more relevant Twitter following?
This article will show you four actionable steps you can take to improve your Twitter experience.
Why Twitter Is Not Just a Numbers Game
Many brands, businesses and marketers have already discovered how powerful Twitter is for finding and engaging their audience.
Its low cost, immediacy and viral nature make it a favorite tool for everyone from news organizations to celebrities to small businesses.
Yet when marketers jump on Twitter for the first time, they wonder why they don't get an overwhelming response to their initial tweet. Soon they learn that they must develop a following.