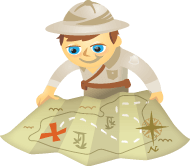 Are you looking for creative ideas to drive Pinterest traffic to your site?
If you're wondering just how effective a great image can be in driving traffic to your website, read on…
Since the launch of Pinterest, bloggers and website owners have been amazed to see just how much traffic this social photo-sharing platform can generate for a site or particular post.
The power of Pinterest comes IF the image on the page or post is a real attention-grabber; in other words, "pinnable."
So how do you create images that tell a story and intrigue the viewer, all in the split second they take to glance at it?