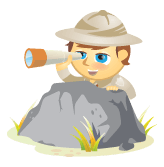 Just over two years ago, Ana White wasn't quite sure what a blog was.
Today, she runs her own rapidly growing destination, drawing nearly three million page views every month.
Successful professional bloggers aren't hard to find, but a few things are remarkable about White's success:
She writes a do-it-yourself carpentry blog. With White's help, droves of women are discovering they can build beautiful, stylish things.
She started with dial-up Internet and does it all from her home in the Alaskan interior (where record-smashing temps recently hit -40° F).
White succeeded accidentally. She never expected that simply sharing what she loves could support her entire family.
This self-described "homemaker" has an innate knack not only for woodworking but for business as well.
Turns out, this blog Cinderella tale is all about sharing your personal story. Oh, and relentless blogging.