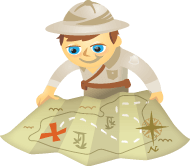 Does your business use Instagram?
Have you checked out Instagram since they released user profiles on the web?
Previously, the Instagram website only let users edit their account information (and also hosted the company's blog).
But all that changed with the recent introduction of web profiles.
Here's what marketers need to know.
Why Instagram Web Profiles Matter
These new profiles act as an extension of the Instagram mobile app, with users now being able to comment, follow, like and view other photos on the web.
Brands, marketers and users alike can use these web profiles to encourage engagement and interaction outside of the mobile app.
For community managers, it's a plus to have the ability to update and manage your accounts on the web. Having said that, Instagram web profiles aren't necessarily a game-changer.