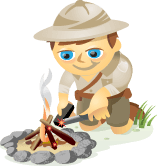 Facebook, Twitter, LinkedIn–these are the darlings of the content marketing and social media worlds.
But one platform is almost never mentioned.
It is Tumblr, a network ideal for photo and video integration, as well as reaching out to a niche demographic.
Benefits of Being on Tumblr
Tumblr boasts 39 million users, half of whom are under the age of 25. Since the bigger social networks have more varied demographics, it offers marketers a chance to connect with a defined audience.
And because photos and videos are proven to be more engaging than text online, this micro-blogging site is the perfect place to connect with users on more than one front.
With the introduction of ads that appear as highlighted posts, as well as the fact that Adidas just ran the first-ever large-scale brand campaign on the site, Tumblr is likely to keep on gaining traction and influence.
Let's see which other brands have used Tumblr to their advantage, and how you can emulate their success.