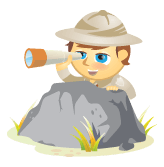 Are you looking to stand out on Facebook?
Christiane Erwin, owner of Crestview Doors of Austin, TX, logged onto Facebook early one morning and was surprised.
She saw one of her company's door designs in a photo post from home superstore Lowe's.
Unfortunately it was as the winner of the Lowe's Ugly Door Sweepstakes.
"They call that ugly?" she thought. "That's odd, because it's one of our best sellers."
Crestview is a small door manufacturer specializing in mid-century modern architecture. Erwin knows that it's not everyone's favorite style, but she also knows that mid-mod fans are a devoted and stalwart bunch that had just been insulted on a question of taste.