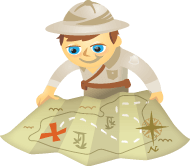 Are you tapping the social media data stream? Inside that river of data lives great insight that can give your business an edge.
Social media allows you to match data generated by social interactions with individual's preferences and general interests. This creates useful profiles that give marketers insight into how to tailor future offers and products to their customer base.
In this article I'll show you five ways to use the data generated by your social network profiles—and those of your competitors—to expand your reach and sales.
#1: Listening Data
Nearly every social media plan tells you to begin by "listening," but what are you listening for? Monitoring news related to your local business environment and industry can give you a sense of the conversation around your products or services, but social listening allows you to expand this information and make it more relevant.