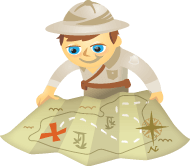 Facebook recently rolled out some new metrics that give better insight into what your community wants from your page, enabling you to grow your fans and interactions.
You know it's important to measure your social media marketing performance, and the new Facebook Insights will make this easier for you.
Locating Facebook Insights
First things first—where do you find these metrics? They are accessed on the left sidebar underneath your profile picture by clicking on the Insights link.