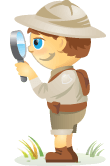 Did you know you can broadcast LIVE on YouTube in a few simple steps, right from your webcam?
This is great news for businesses. Imagine what this could do for you or your brand!
YouTube is a social media heavyweight, so you should give live broadcasting on this popular platform careful consideration for your social media marketing plan.
Keep reading to find out why you should consider live streaming on YouTube.
The Google+ Back Door to Live YouTube Broadcasting
Regular readers of Social Media Examiner will remember Mike Delgado's excellent article "Google+ Hangouts On Air: What Marketers Need to Know." In it, Mike walked through all of the steps needed to do a Google+ Hangout On Air.
Here we're going to look deeper into the power and position that your business can achieve by using these same features to publish on YouTube.
The popular web series GeekBeat.TV (part of the Revision3 Network) does a live show almost every Friday afternoon that broadcasts on YouTube. Here's a direct link to a playlist of the archives of many past episodes.
At the time this was written, their YouTube channel boasted more than 2.7 MILLION VIEWS—and YouTube isn't even their primary channel of distribution.