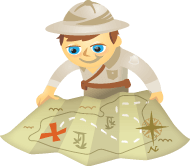 Would you like to get more out of your Facebook advertising?
Did you know you can now target Facebook ads based on people's purchase history, job roles and other external insights from major data providers?
Facebook continues to roll out advertising tools that allow marketers to target their ideal customer in ways not seen before.
What Are Partner Categories?
Within the past year, Facebook has launched Custom Audiences, Conversion Tracking, Sponsored Results, Lookalike Audiences and a whole lot more.
Partner Categories is the latest tool added to your Facebook toolbox. Here's what you need to know and how to use Facebook's Partner Categories to reach the audience you want with your Facebook advertising.
Facebook partnered with Acxiom, Datalogix and Epsilon to make Partner Categories a reality. These partners provide data on Facebook users' online and offline activities away from Facebook to create more refined targeting opportunities.
Up until recently, you could target ads to Facebook users based only on the information they provide in their profiles (age, gender, school, location, employer) and both precise and broad interests.