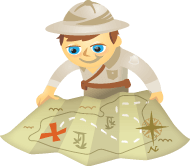 Do you want more conversions from your social traffic?
Are you using landing pages?
Directing targeted social media traffic to relevant landing pages helps you convert visitors into leads.
In this article you'll discover how to optimize landing pages to boost social media conversions.
Why Landing Pages
Rather than direct social media traffic to your home page, landing pages let you send visitors to a page that facilitates the conversions you're after.
Landing pages are web pages that are built for a specific purpose, such as obtaining leads or getting signups for an event, and are accessible through a specific link. You use this link in social media posts and ads, thus making it easy to attribute the traffic that comes to the page from your social media channels.
Listen now: Play in new window | Download
Subscribe: Android | Google Podcasts | RSS