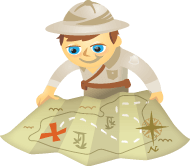 Are you looking for new ways to generate leads with social media?
Could your online lead generation program use an upgrade?
If so, you're not alone. Only 40% of marketers feel their current online marketing mix meets sales pipeline needs.
In this article, I'll show you three ways marketers can increase and track qualified leads via social media.
What's the Real Lead Generation Problem?

B2B marketers often peg social media as a brand awareness vehicle, not a lead generation tool. But if you haven't given social lead generation a shot, your business is missing out on a lucrative marketing channel.