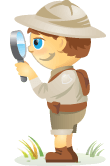 In 2010, many businesses laid their social media foundations. In 2011, many wonder what social media marketers will tackle as their top priorities.
Altimeter Group's recent research reveals that integration, staffing, advertising and measurement are all key areas of focus for social media strategists in 2011.
Jeremiah Owyang, industry analyst and Altimeter Group partner who focuses on customer strategy, recently delivered the keynote Social Business Forecast: 2011 The Year of Integration. He offered some extremely valuable survey results, insights and advice for businesses looking to expand their social media plans in 2011.