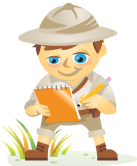 You have likely heard the buzz about Google+ for some time.
Perhaps you're wondering why so many marketing professionals are focusing heavily on the new social network.
In this article, I sit down with Guy Kawasaki, the original Macintosh evangelist. You'll discover why 99% of his efforts are now focused on Google+.
Guy reveals his Google+ strategy and talks about his new book, What the Plus! Google+ for the Rest of Us. And it's very different than his other books. It reveals extensive details about how to benefit from Google+.