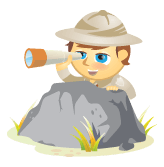 Social Media Examiner is accepting nominations for its second-annual "Top 10 Small Business Facebook Page" contest.
Do you have a favorite small business Facebook page? Keep reading to learn how you can nominate it.
The winners will be promoted in our 164,000-reader newsletter and announced here.
How to Nominate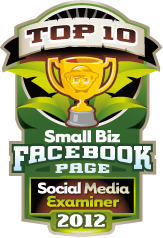 Please make a single nomination by leaving a comment below and include why you like the page (only your first nomination counts).
Be sure to include a link to the Facebook page you're nominating.
To make the cut, a Facebook page must be (1) owned by a small business and (2) receive at least two nominations.