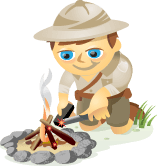 Are you looking for better ways to find new and interesting content to share?
Is finding time to read and share interesting content a battle?
In this article, I outline 3 tools to help you find and share great content while saving you valuable time.
#1: Subscribe to Blogs Using Feedly
Blog posts can be a great source of content, but it takes time to visit each blog and check for new posts every day. Subscribe via email and you get far too many emails or they may not arrive at a suitable time for you to read them. This makes an RSS reader a valuable curation tool.
Google Reader has been widely adopted by content curators, but Google is retiring this product on July 1.
An ideal replacement is Feedly, which lets you easily receive, organize, read and share content from your favorite blogs.
With Feedly, the most recent content from each blog you subscribe to is added each time you open it up. Feedly makes sure you see new content and provides a central place to read and share it from.