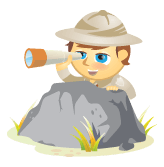 Facebook pages are changing. And that means your business strategy will need to change.
In fact, Facebook has made many new changes that will impact anyone with a Facebook page.
These changes emerged from Facebook's fMC 2012 Conference.
The overall message was that Facebook is looking at pages as a "mission control" point (which is where the MC comes from in the conference title).
Here is an overview of the changes and how brands can take advantage of some of the new features.