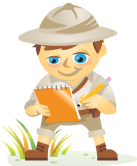 Do you manage a site that encourages people to create user accounts?
Are you looking for an easy way to tap the power of Facebook, Twitter or LinkedIn to quickly create user identities?
If so, keep reading for my review of a social service that we used to quickly build up members of our Networking Clubs.
Why Social Login?
Once people login to their favorite social network, they generally don't log out. Most people have a social account with one of the major social networks.  This means their photograph and contact details are already registered elsewhere.
If you want to make it super-simple for people to create accounts using your network, why not simply integrate social login? Two rather large networks, Pinterest and Klout, both require folks use either Facebook or Twitter to even create an account.