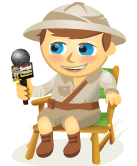 In this video I interview Lauren Vargas, who is the Community Management Strategist at Aetna.
Lauren shares how Aetna is to building a corporate presence on social media instead of focusing on a campaign approach in their marketing efforts as they have done in the past.
You'll discover what they're doing to achieve this within their social community.
Be sure to check out the takeaways below after you watch the video.