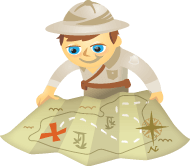 Are you thinking about mobile marketing? Wondering how you can use mobile marketing to connect with customers?
The good news is that mobile marketing is not all that complex.
Here are five things you can do to get started in mobile marketing. Once you've mastered the steps below, you'll see that mobile marketing is a great way to open up new revenue streams for your business.
Ready to get started?
#1: Set up your mobile website
This is actually easier than you might think. One option is to use the automated systems offered by many companies. They essentially take your existing website content and auto-format it for a mobile screen.