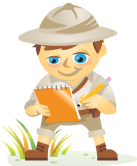 Are you wondering how to use mobile marketing to grow your business?
If so, you might be intrigued by this fun fact: 4 billion people own a mobile phone. (Guess how many people own a toothbrush? 3.5 billion!)
In fact, as I write this article, I'm on a short visit to Kenya, where even a housemaid earning $85 a month routinely uses a mobile phone.
As more consumers use their mobile phones for multiple purposes, marketers like you will have the power to reach buyers at the exact time and place they're looking for what you offer, explain Jeanne Hopkins and Jamie Turner in their new book, Go Mobile.
Go Mobile covers a lot of solid ground in mobile marketing, and while I cannot go into as much detail as I'd like, here's a taste of what you can expect.
Authors' Purpose
Jeanne Hopkins and Jamie Turner have set out to answer your most pertinent questions concerning mobile marketing such as SMS, MMS, mobile display ads, QR codes, mobile websites, mobile apps, location-based marketing and many other tools to increase your business revenue.
Their goal is to remove the shroud of mystery that surrounds mobile marketing so you can get started with your own campaign.