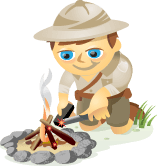 Have you figured out how to engage on-the-go prospects and customers?
Is more of your audience interacting with your business from their mobile phones?
If you want to enhance your mobile marketing, then keep reading.
I'll show you three awesome tools that make mobile marketing easier.
Why Mobile?
Mobile is no longer something you can afford to ignore.
As customers' adoption of mobile grows, you need to find ways to leverage mobile marketing tools to optimize their experience, no matter what device they're on.
Whether you've already been experimenting with mobile marketing or are just getting started, the right tools help increase leads, engagement and sales.
In this article, I highlight three tools that offer easy ways to mobilize your social media marketing strategy.
#1: Send SMS (Text) and Video Messaging With Mogreet Express
One of the most powerful mobile marketing channels available today is SMS or short message service, which is also known as text message marketing.
SMS is a permission-based messaging tool that lets customers receive messages from you after they text a keyword or sign up using a web form.
SMS may not sound sexy, but it's highly effective. Studies have indicated that 97% of mobile subscribers read an SMS (text) message within 15 minutes of receiving it. 84% respond within 1 hour.