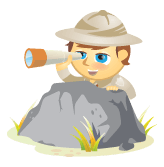 Are you looking for creative ways to grow your social media following?
Are you dealing with limited resources?
Then you'll want to study what Microsoft Dynamics did.
How is a giant like Microsoft the same as everybody else when it comes to social media marketing?
They have the same challenges as any company. They have to figure out:
Whom they're talking to
What their needs are
Where and how to talk to them
And even though they're Microsoft, they still have limited resources to do it all. So how does Microsoft do social media? They start by trial and error, and then see what works and what needs changing. Sound familiar?
Over the past two years, Microsoft Dynamics, a business group of Microsoft, pruned their social channels by half, but now reaches more customers.
I spoke with Kelly Rigotti, senior marketing communication manager of social media for Microsoft Dynamics, to learn how they did it.