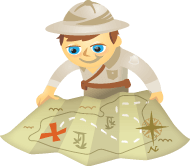 Are you looking to get your blog highly ranked on Google?
Would you like some tips to help your blog appear for specific keywords? If so, keep reading…
Why Search Matters for Blogs
In an earlier article, I talked about the importance of blogging and search engine rankings. However, once you've got the blog up and running, the next thing to do is to start optimizing your posts for the search engines. Although search engine optimization (SEO) can be overwhelming to the newcomer, once you understand a few basic concepts, you'll soon find it's really not that difficult.