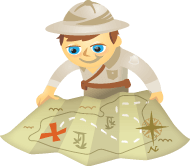 I'm sure you've come across these objections… "Where's the money?" "Prove to me social media marketing works." "Show me the metrics!" If you're just getting started with social media marketing, get ready—these challenges are coming. Perhaps you've asked them yourself.
"It's not possible to quantify social media marketing," says one pundit. "Anything can be measured," says another. Then come the phrases such as return on invested time, return on objective, return on participation, share of voice, and the list goes on endlessly.
If you're a little confused, you're not alone! The dreaded "How do I measure the effectiveness of social media?" is one of the biggest questions marketers want answered, according to the Social Media Marketing Industry Report —a study of over 800 social media marketers.
So what is the answer?